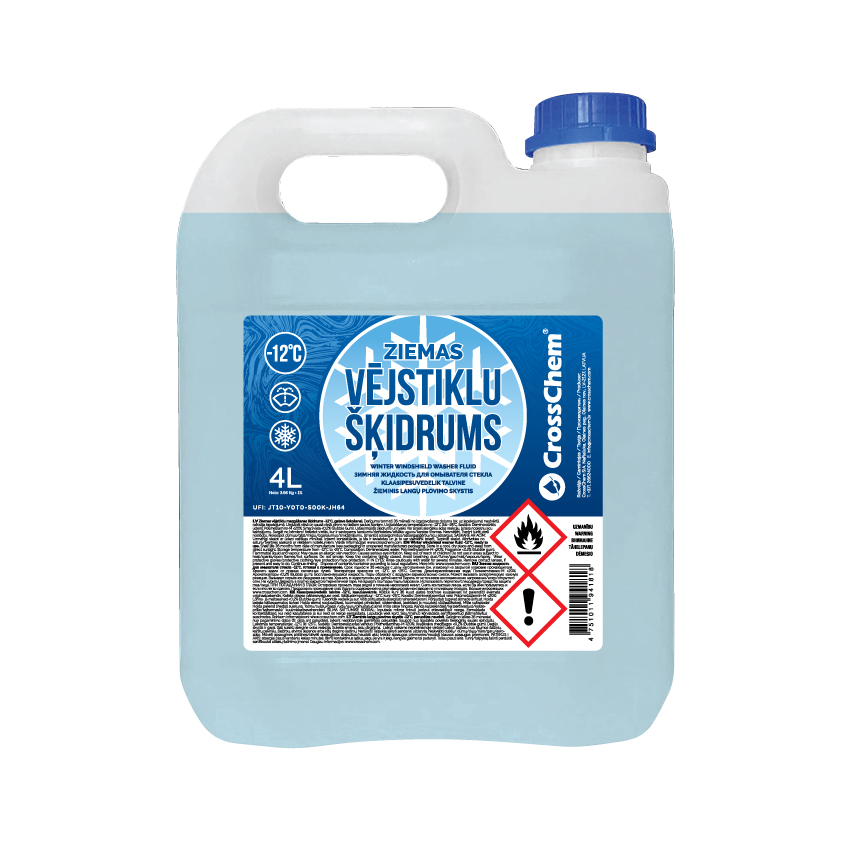 CrossChem Winter windshield washer fluid -12°C ETA 4L (159 pcs on pallet)
€798,60 *Price including VAT 21% The price you see includes all discounts and special offers associated with your account.
Item will be packed on pallet.
Delivery to Your address
Shipping costs will be calculated at checkout. Delivery is scheduled for Monday, Dec 11.
Local pickup
Pick up this product at our warehouse "Naftaluka", Olaine parish, LV-2127, Latvia without additional cost.
Order this product before 12:00 and pick it up from 14:00 to 17:00 on the same day.
Pickup point
Exact costs will be calculated at checkout.